Hundreds of millions of images are shared on social media every day, but chances are only a few actually make you stop scrolling and pay attention. What do they have in common? They're high-quality, visually appealing, and shareable.
Building a library of eye-catching images doesn't have to be difficult and costly. Here are 14 resources you can use to create beautiful, share-worthy images for social media.
14 of the best resources for social media images
Full service image creations tools
For a social marketer, the biggest value Canva provides is simplicity: create striking imagery by just dragging and dropping elements into place.
No design experience? No problem. Plug text or photos into their ready-made layouts or produce something from scratch. It's free to get started, but you can access more features and services with Canva's midsize and enterprise offerings.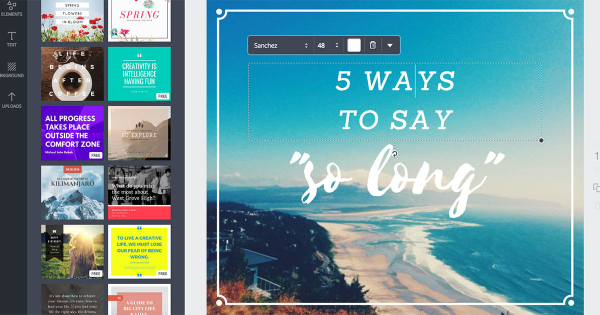 Much like Canva, BeFunky is a one-stop-shop for graphic creation and collages. You can choose a layout based on function: social media headers, blogger resources, and small business templates, for example. The user-friendly interface makes customization quick and easy (not to mention, beautiful). BeFunky offers 125 digital effects for free, or you can pay a monthly fee and get access to higher resolution output and premium effects and templates.
Design assets
For those who delve deeper into the design world, Creative Market has a massive catalog of ready-to-use fonts, templates, mockups, and stock photos produced by incredible talents. And if your creative flow is running dry, Made with Creative Market has infinite inspiration.
Not sure where to get started? Creative Market gives out six free products every week to start a collection of assets with.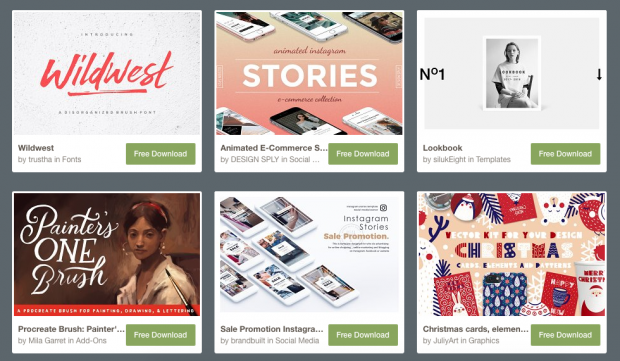 Stock photos
Not only does Adobe Stock have over 90 million high-quality creative assets you can use in your social campaigns, you can license them directly within the Hootsuite dashboard. That means once you've found the perfect image, you can download it, attach it to your posts, and share it across your social channels—all from one place.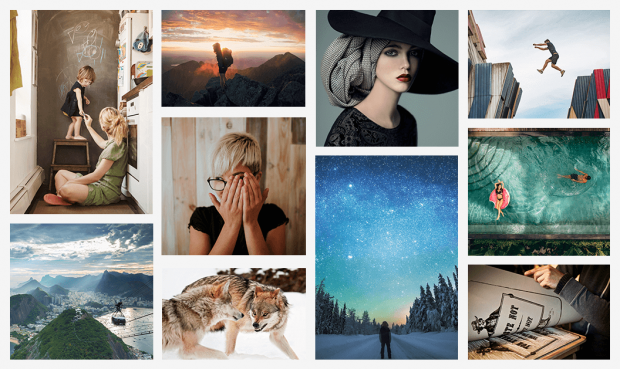 Data visualization
Including data in your social posts is an effective way of engaging your audience and building credibility—but it has to look nice.
Data visualization can be tricky, but Infogram makes repacking data and information a painless process. Whether you want to create a simple chart or a complex infographic, you'll find a multitude of options and designs to choose from.
It's free to get started, but Infogram also offers a wide range of monthly plans that include additional features and services.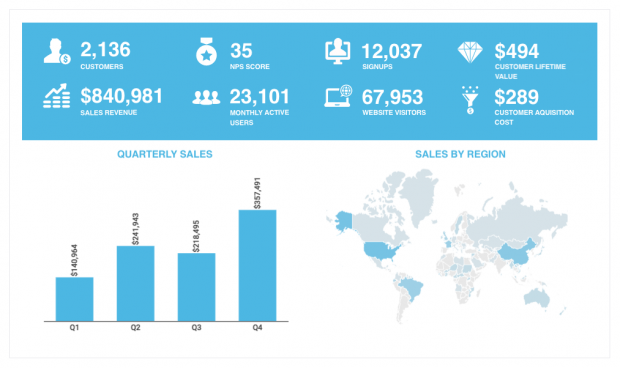 14 Great Resources to Create Quick and Beautiful Images for Social Media | Hootsuite Blog
Creating an infographic from scratch doesn't have to be an arduous task. If you're up for the challenge, you can make your own using Easel.ly. Choose from a slew of ready-to-use templates or create your own. The real value is in the drag-and-drop interface and the ease of plugging in your own data. Easel.ly offers two pricing plans, free and pro.
Photo editor/enhancer
Trying to remember the optimal image sizes for each social network is, quite frankly, a pain in the butt. Use Hootsuite Enhance, our free photo editing app, to ensure your images are cropped and sized perfectly for each social network.
You can make your images more exciting by adding filters, borders, stickers, text, or a watermark of your company's logo. And if you run out of ideas or images to post, you can find a selection of stock photos that are free for commercial use.
Share images from Enhance straight to the social networks of your choice—including Facebook, Twitter, Instagram, and more—or schedule them for later using the Hootsuite mobile app.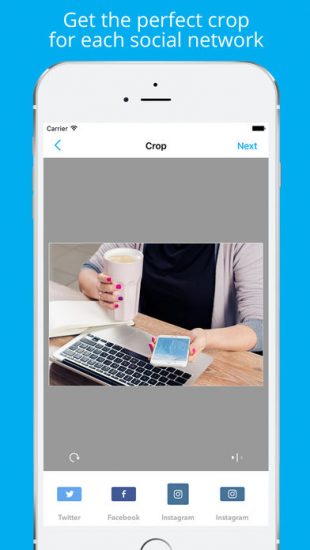 Adobe Creative Tools gives you an easy way to edit and enhance images for social directly within the Hootsuite dashboard. Whether you want to brighten up a photo from an event, or add some playful text to a product shot—use Adobe's tools to make your images perfect and then add them directly to your social posts.
Photo overlays
It's probably best known as a tool for adding text to images—but the Over app can do so much more than that.
It also allows for blending, taking color samples, adding image overlays, and offers striking ready-made artwork. Thanks to an integration with Unsplash, a free stock photo site, Over is a creative graphic powerhouse.
Phonto, an app that allows you to add creative text to images, is a minute-marketer's dream: import image, add text, style it, and share. Of course, the real art is selecting the right font and impeccably placing your design.
The best part? Phonto won't cost you a dime.
Visual quotes
Sharing quotes is an effective method for garnering engagement on social, and Recite offers a free and effortless solution for making it happen. Just type your quote into the text box, choose from a handful of templates below it, click 'Create,' and it's done.
You can then download the image or share straight to one of your social pages.
Annotations
Skitch is an Evernote product that provides all the tools necessary to add visual commentary to any image. Use arrows, text, stickers, and a handful of other tools to get your message across on a screenshot or any image of choice. It's a free and helpful app for support or community teams that have to answer complicated technical user questions.
Mockups
Mockups galore! Sometimes you just need an image of your website or app and a screenshot just won't cut it. Placeit offers a wide variety of mockups to showcase the image of your choosing. Upload it right into a template and voila! Download a free low-res version or buy it in a higher resolution.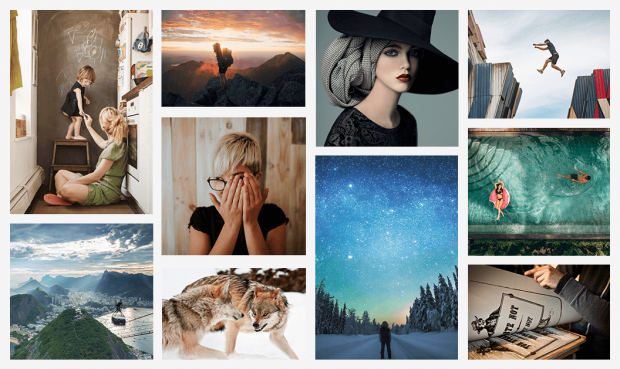 Screen captures
Trying to explain a technical issue over the phone or email can be a frustrating process. Instead, use CloudApp to capture screenshots, webcam recordings, or GIFs, and then share those with your customers on social.
You'll be able to resolve issues faster while bringing your product to life through eye-catching graphics. And, you can start capturing, recording, and uploading for free.
Once you've got your images ready, use Hootsuite to share them with the world. From within the dashboard you can easily upload an image, add a caption, and share it or schedule it for later.
The post 14 Great Resources to Create Quick and Beautiful Images for Social Media appeared first on Hootsuite Social Media Management.
Source: 14 Great Resources to Create Quick and Beautiful Images for Social Media